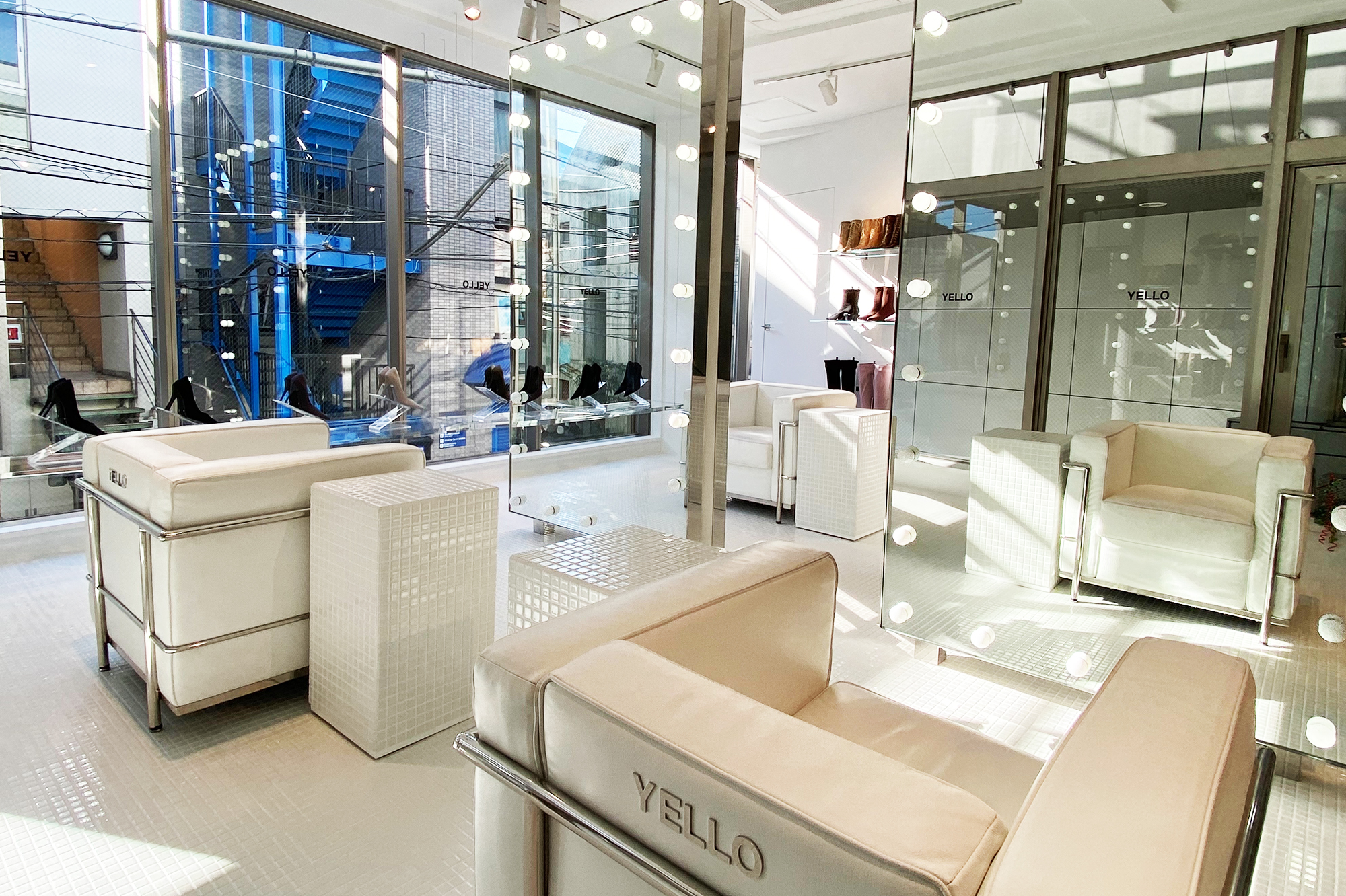 YELLO FITTING SALON
■新型コロナウイルス感染症対策について
日頃よりご愛顧いただき、誠にありがとうございます。

新型コロナウイルス感染拡大防止のため、YELLO FITTING SALONではお客様に安心してお買い物していただけるように以下の対策を行っております。

・皆様にマスクの着用をお願いしております。

・非接触型体温計にて検温をさせていただき、37.5度以上の場合はご入店をお断りさせていただきます。

・店舗入り口に消毒用アルコールを設置しておりますので手の消毒後のご入店をお願いいたします。

・密集・密接を避けるため、入店人数を制限させていただきます。その際はご連絡先をお伺いし、入店可能となりましたら順番にご連絡いたします。

・スタッフは常時マスク・手袋を着用いたします。

・お客様ご退店後に各スペース、靴・備品等の徹底した清掃と除菌を行います。

・定期的な店内の換気及び、一部扉を開放し換気を行います。

・セット面使用後にはアルコールによる消毒の徹底、次亜塩素酸を使用した加湿器も設置しております。
 
・出勤スタッフは検温後に出勤いたします。

お客様にはご不便をおかけいたしますが、 何卒ご理解とご協力を賜りますようお願いいたします。

Thank you for your continuous support.
At our YELLO FITTING SALON, we are taking below measures to prevent the spread of COVID-19.
・Please wear a mask.
・We will measure your body temperature with a non-contact thermometer. You will not be allowed to enter our store if your body temperature is over 37.5 degrees Celsius.
・Please use the hand sanitizer set at the entrance when entering the store.
・We will be limiting the number of people entering the store to avoid close-contact. When we reach the maximum number, we will contact you when it's possible you to enter the store.
・Our staff will be wearing a mask and gloves.
・After the customer leaves the store, we will clean and sterilize each space, shoes and equipment.
・Ventilate the store regularly and will keep the doors open.
・After using the set, we will disinfect with alcohol and also installed a humidifier that uses hypochlorous acid.
・The staff will measure their temperature before coming into the store.
We apologize for the inconvenience. Thank you for your understanding and cooperation.
〒150-0001
東京都渋谷区神宮前6-8-5 AIビル2階
TEL : 03-6803-8127
営業時間: 12:00 - 20:00
" YELLOを選ぶすべてのお客様が V.I.P "
最新キャッシュレスシステム・FREE WIFI・FREE DRINK
クリーンでラグジュアリーな空間で優雅なひとときをお過ごしくださいませ。
※FITTING SALONにてオーダー頂いた商品は 後日、弊社倉庫より配送無料にてお客様ご指定の住所までお届けいたします。
AI BLDG 2F JINGUMAE 6 - 8 - 5 SHIBUYA-KU
TOKYO JAPAN
ZIP CORD 150-0001
TEL +81-3-6803-8127
OPENING HOURS : 12:00 - 20:00
" Everyone who chooses is YELLO's V.I.P customer"
Please enjoy the luxury space with the
NEW CASH LESS FREE SYSTEM
FREE WIFI・FREE DRINK.
*The Products ordered at our FITTING SALON will be delivered directly to your designated address with free shipping from our warehouse.